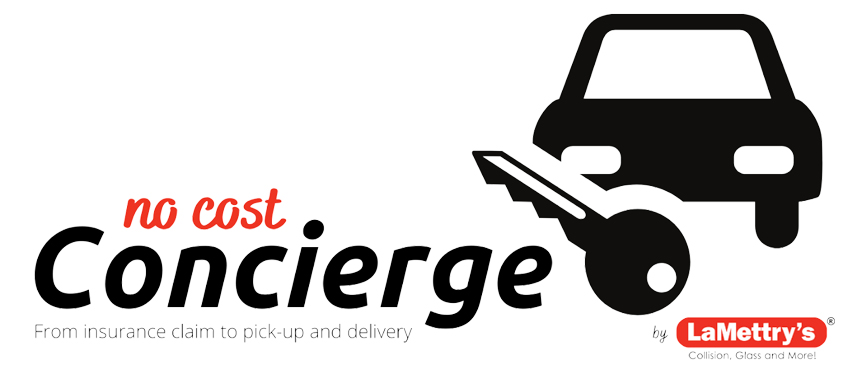 Collision repair is a hassle...

LaMettry's makes it easy!
Call us BEFORE your insurance company. We will help you make a claim and deal with the inconvenience of insurance paperwork so you don't have to! We do this every day!
From Insurance Claim to Pick-up & Delivery
Insurance Claims
We have experience working with ALL insurance companies. Let us help you file a claim, or give us your claim number and we'll handle everything from there. We do this everyday!
FREE Pick-up & Delivery
We will come to you! Free vehicle pick-up and delivery available within the Twin Cities Metro area.
Online Payments
You can even pay online and we are able to collect your signature electronically, making it a no contact experience.
Lifetime Warranty
We stand behind our work and offer a Limited Lifetime Warranty on all our repairs, whether you pay out of pocket or through insurance.
We work with ALL INSURANCE COMPANIES and can walk you through the claims process
Tip #1: One estimate is enough!
Tip #2: Know your rights!
Tip #3: Got ADAS? Make sure it's re-calibrated!
Tip #4. Ask about OEM Certifications
Tip #5: YOU are our customer, not the insurance company!
Message
Concierge

Service
From Chanhassen to Maplewood, stop by any of our ten locations for a free estimate. You'll find us there during our business hours, Monday through Friday, from 7:00am to 6:00pm.
We encourage all customers to book an appointment before coming in to ensure the best customer experience possible.