Professional Automotive Towing in Minneapolis and The Surrounding Areas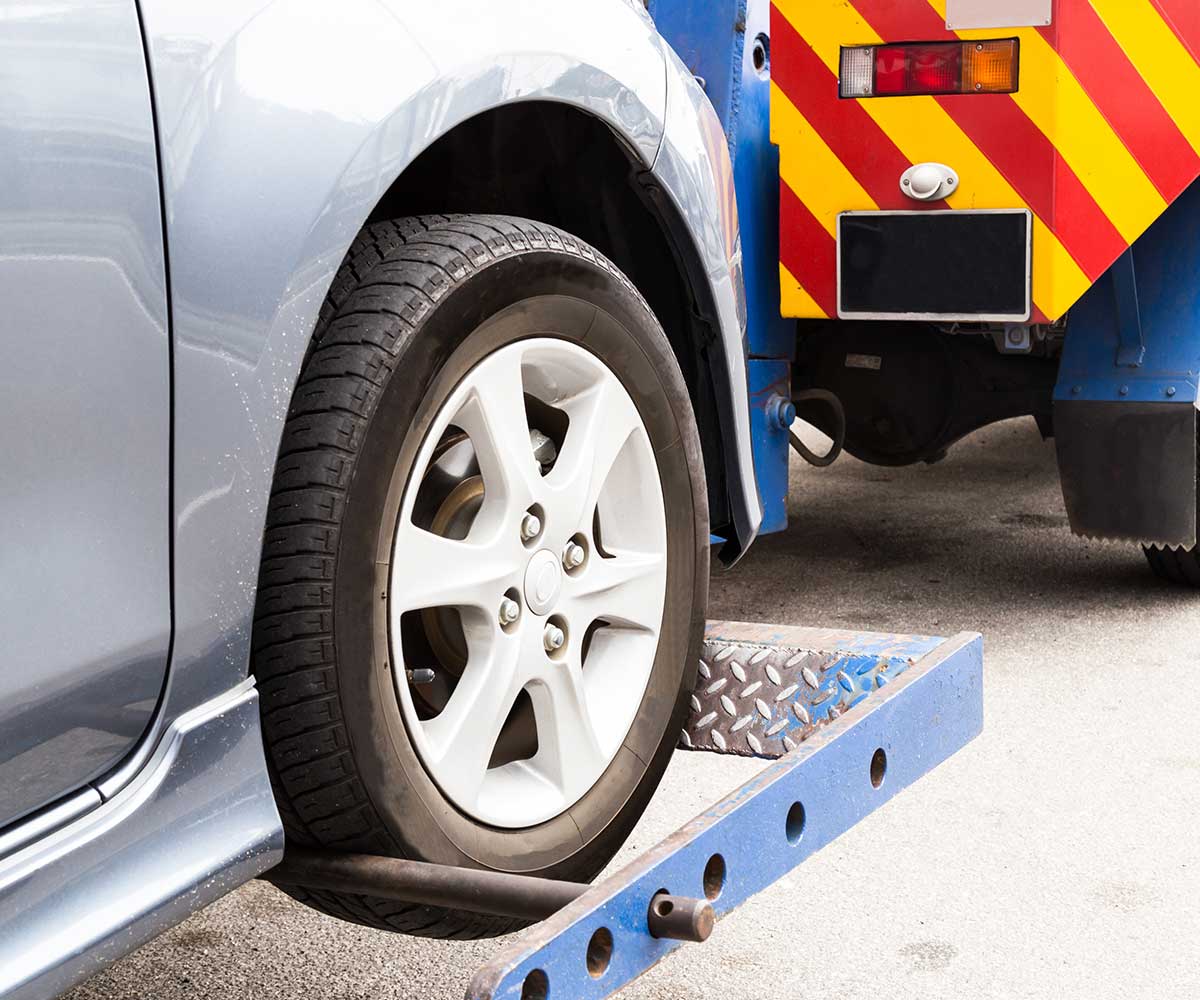 If your car is not drivable and you're in need of roadside assistance, rest assured that LaMettry's Collision is just a phone call away! We take good care of our customers and we provide a swift and professional vehicle recovery service no matter if you have a sedan, an SUV, or anything in between.
Our towing experts will bring your car to the nearest LaMettry's Collision auto body shop where we will bring it back to its manufacturer-approved state. One of our estimators will provide you with a quick estimate, and then we can proceed with the repairs.
We'll make sure to keep you apprised throughout the repair process and return your vehicle like new to your address. You can also pick your car up directly at our auto body shop if that is more convenient for you.
Our towing service providers specialize in all types of road recovering, including:
You never know when you'll find yourself in a jam, and when that happens, day or night, you should know that you have a reliable towing service at your disposal. Our automotive towing services are available to you 24/7, even on holidays, so don't hesitate to give us a call.
One of our trusted towing partners will be out to provide you with swift and professional roadside assistance on a moment's notice. We'll make sure to keep your safety and the safety of your vehicle in mind at all times.
While you're waiting for your car to be fixed by our certified technicians, we can even arrange a rental (during regular business hours Monday–Friday 7am-6pm) car for you so that you can get back to your routine. At LaMettry's Collision, we make sure to take stress out of the towing and repair processes – with our experience and skills, this entire ordeal becomes nothing more than a minor inconvenience!
Call One of Our Trusted Towing Partners
LaMettry's Collision works with a number of hand-picked towing companies in the greater Minneapolis and St. Paul areas to provide our customers with swift, top-quality roadside assistance. Whenever you find yourself in need of a tow to oura trusted auto repair shop in Minneapolis or St. Paul, feel free to call one of our partners and we'll handle the rest.
We coordinate with our towing partners to get everything ready for your car's arrival, and we'll get right on to fixing your vehicle to bring it back to its original state. Our towing partners have years of experience in the field, and they know exactly what equipment and tactics to use to ensure the safety of your car.
We'll make sure to get your car unstuck quickly, avoid any damage in the process, and deliver it to LaMettry's Collision in record time for professional and certified repairs.
Take a look at our list of towing and roadside assistance partners:
Get in Touch with LaMettry's Collision for Expert Automotive Towing Services
LaMettry's Collision stands ready to provide professional on and off road assistance, and tow your vehicle safely to the nearest collision repair shop. Feel free to give LaMettry's Collision a call at 888‐898‐0016 and we'll coordinate with a towing partner, or call one of our towing partners directly.
Whether you have a flat tire, or you've been in a car accident, LaMettry's Collision will make sure to take the stress out of the whole thing!
From Chanhassen to Maplewood, stop by any of our ten locations for a free estimate. You'll find us there during our business hours, Monday through Friday, from 7:00am to 6:00pm.
We encourage all customers to book an appointment before coming in to ensure the best customer experience possible.